What Are The Most Popular
Volunteer Abroad Destinations?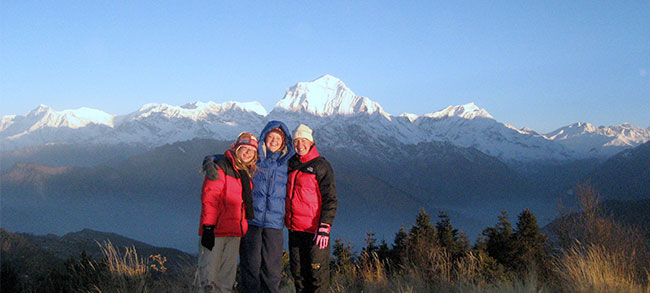 If you've decided that you definitely want to volunteer abroad, one of the first steps you need to take is deciding where to go. So, what are the most popular volunteer abroad destinations? There is no shortage of countries out there that are in need of dedicated, enthusiastic volunteers to do good work, so it can be overwhelming to have to choose just one place. Some countries specialize in certain types of volunteer projects, while others maintain a broad selection. Perhaps you have a certain skill or talent that naturally puts you in a certain location. Or maybe there is a country that you've always wanted to travel to, or a language you've always wanted to learn.
This article will describe some of the most popular volunteer abroad destinations. But remember – you will also need to figure out what type of interests you have and what type of work you'd like to do. That will help you narrow down your choices. Currently, volunteer opportunities are plentiful in Asia, Latin America, and Africa, but you can still find work in other areas of the world. Of course, there are many additional countries in need that you won't see as an option on many volunteer abroad websites. That's because they may still remain unstable and unsafe for volunteer presence.
So, if you find that you're asking yourself "What are the most popular volunteer abroad destinations?" this article will present some of the best choices.
Africa – Kenya
Kenya lies along Africa's eastern border, and its unique location along the equator makes for diverse climates, terrain, and wildlife. Nairobi, the country's capital, is a bustling regional commercial hub that can easily compete with many big American or European cities. Natural attractions include Lake Victoria, Mount Kenya, and abundant national parks. Agriculture is a widely successful industry in Kenya, with the country traditionally exporting tea and coffee. Volunteer projects in Kenya typically take place in Nairobi and Maasai Land, with projects ranging from work, to teaching English, to medical projects, to HIV/AIDS projects, to community development, to cultural conservation projects.
Africa – Tanzania
Tanzania lies along the eastern coast of Africa and is one of the poorest countries in the world. Following many years of European colonialism, mainly by Germany, the country declared independence as the United Republic of Tanzania in 1964. Like most of Africa, Tanzania is incredibly diverse in terms of its language, population, and nature. It's home to 120 different ethnic groups. The famous Mount Kilimanjaro is also located here. Unfortunately, Tanzania has been hit hard by the HIV/AIDS crisis, leaving many children orphaned. This is where volunteers are needed most. Projects generally take place in Moshi and Arusha. Apart from working in an , you can also teach English, work in healthcare, work on an HIV/AIDS project, or participate in a women's empowerment project.
Africa – Uganda
Uganda is a land locked country in eastern Africa, bordered by Kenya, South Sudan, the Democratic Republic of Congo, Rwanda, and Tanzania. It is part of the African Great Lakes region. Uganda declared independence from the British in 1962, but the country has had some troubling conflicts, most notably a bloody civil war. As a result, there are thousands of displaced children in Uganda, which is an area where dedication and love from volunteers is needed most. As a volunteer in Uganda, you will most likely be working in the city of Kampala, with projects ranging from work, to teaching English, to medical volunteering, to working on HIV/AIDS projects.